We offer negotiation courses tailored to different audiences those in business and those in education. Click the links below to select the course most applicable to you.
READ OUR BOOK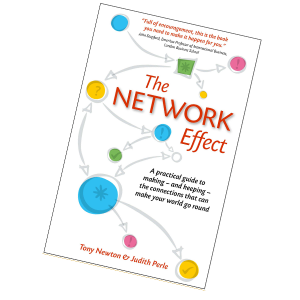 A guide to making – and keeping – the connections that make your, our and everyone else's world go round.
The book walks you through everything you need to know about connecting with other people.
Judith and Tony's goal in the book is to get away from the manipulative 'working a room' concept of networking. Instead, they use the results of research into human interactions coupled with real case studies to justify the hints, tips and suggestions they propose.